Coach Cox lifted up the boy's shirt, drinking in the tight chest and chiseled abs with his eyes. He couldn't believe how much Cameron had developed in a single season. As Coach felt up the young body, Cameron, too, ran his hands over the man's chest. Cox saw a young man in his prime while
Cameron saw an experienced daddy he was desperate to fuck
!
Coach dropped to his knees, pulling down the boy's shorts releasing his cock. It was enormous! Easily 9 inches long and plenty thick. It was as veiny and hard as the rest of Cameron's muscular body, making the older man horny as hell to swallow it down.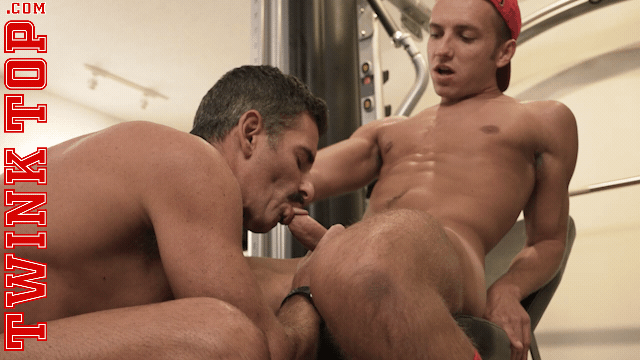 Cox began sucking it, tasting the boy's salty, sweaty manhood. It was still a little warm from the run he'd taken, making Coach moan as he savored every inch. It pushed to the back of his throat as he cupped Cameron's nuts with his hands. They were hot and heavy, ready to push out a thick load of young twink cum.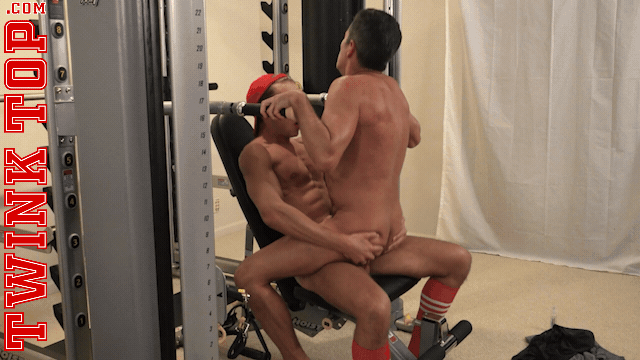 As soon as the dick was plenty wet, Coach Cox straddled the younger man, mounting up on his member, ready and eager to take it on. Cameron's eyes went wide as he saw his coach sit on top of him, hovering his smooth, muscular, daddy ass over the head of his young cock. He took it in his hand and gently positioned it where it could just kiss the mouth of Cox's ass.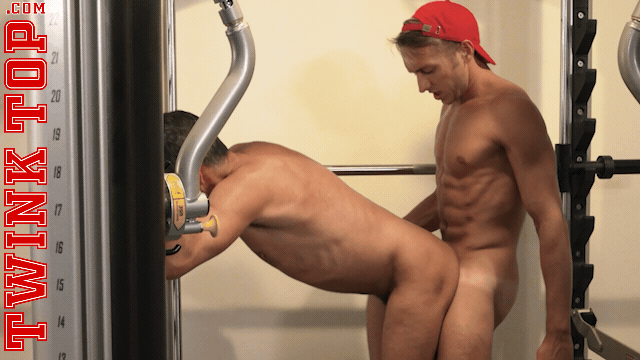 Coach wanted to jump down on it, but instead began gingerly lowering himself to open up and take it. It was massive. He had to hold himself in place and breathe deep before going another half-inch. Another breath. Another half-inch. Cameron felt the tip of his cock break through the older man's sphincter, gripping tightly like it was a tourniquet. But with one more breath, Cox managed to relax and slide down the hot pole like a firefighter!