Connor's big cock is a challenge for most who encounter it. Never having done porn before, the cute twink top is excited to show off his giant shaft and to see his new buddy Baily take it all. Baily is no stranger to a hot fuck, but Connor's meat is bigger than he's ever taken before!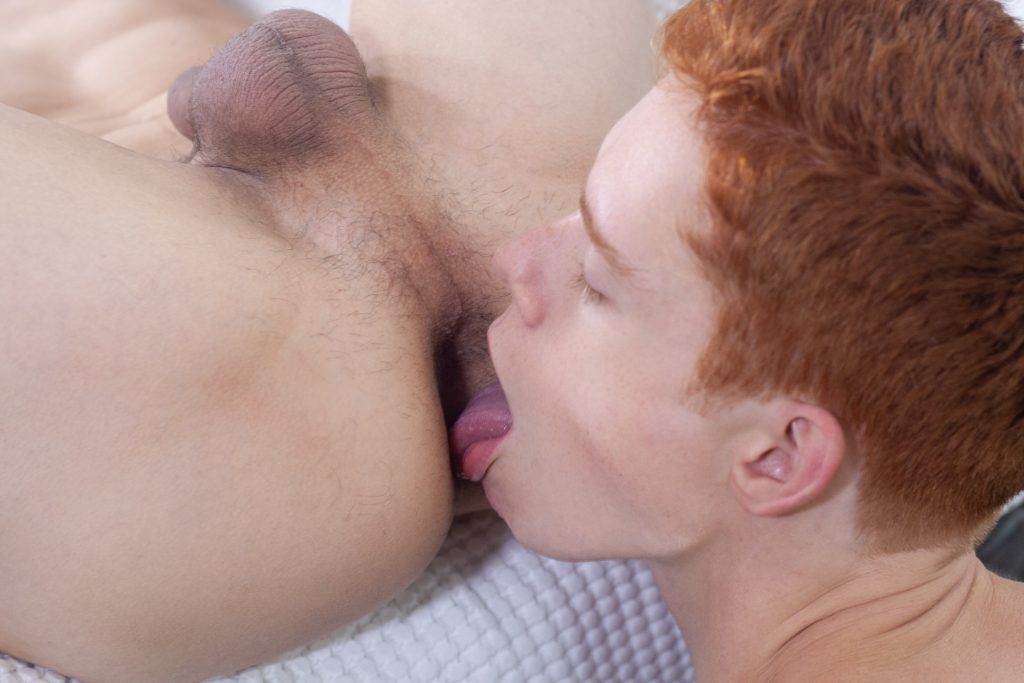 Connor leans back and watches Baily polish his knob, sucking and swallowing each inch as he takes more of it down his throat with each bob of his head. But before the brunette bottom can reach the base, Connor is overwhelmed by his own desire to fuck! The ginger top rims Baily's ass, getting him warmed up and relaxed before pressing tip to hole…
BAILY REALLY REACTS TO CONNOR'S TONGUE IN HIS HOLE
As soon as Connor breaks through Bailey's sphincter, he can feel the bottom's muscles tighten around him, proving that his ass is as hungry as his mouth! This time, however, Baily is able to take more than his throat can handle, swallowing him down until he reaches the base of his manhood. Connor is so turned on by Baily's skill that he thrusts his hips forward, hitting up against his prostate and making Billy moan for more!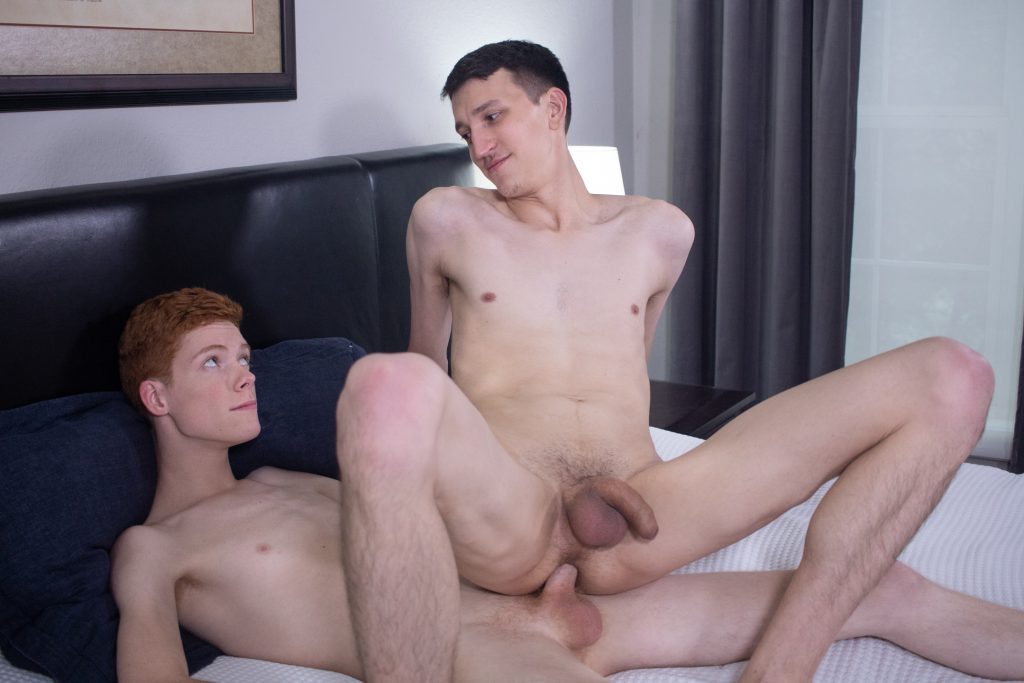 CONNOR LOVES BEING DEEP INSIDE BAILY