Masters know their boys can be the greatest gifts of all. That's definitely the spirit at this intimate party, when the boy Marcus lays on a kitchen island, surrounded by four Masters who are making small talk and sipping whiskey while inspecting every inch of Marcus's body. The Masters command the other boys in the room to freshen their drinks and wash Marcus's feet.
WATCH THE FULL VIDEO, AND JOIN AT A SPECIAL "PORNUCOPIA" RATE HERE!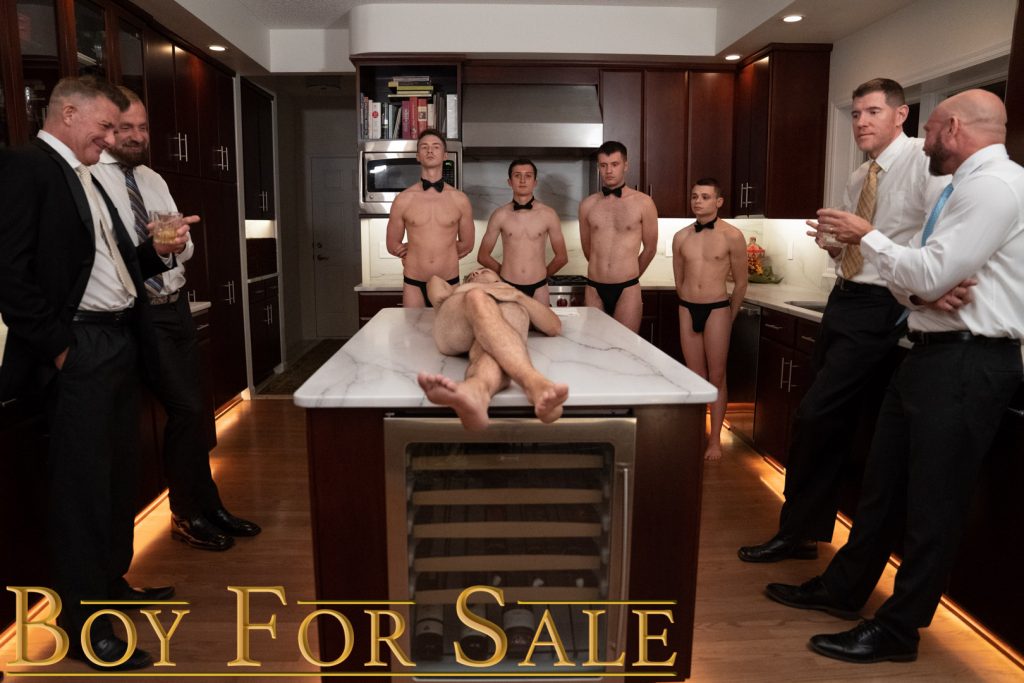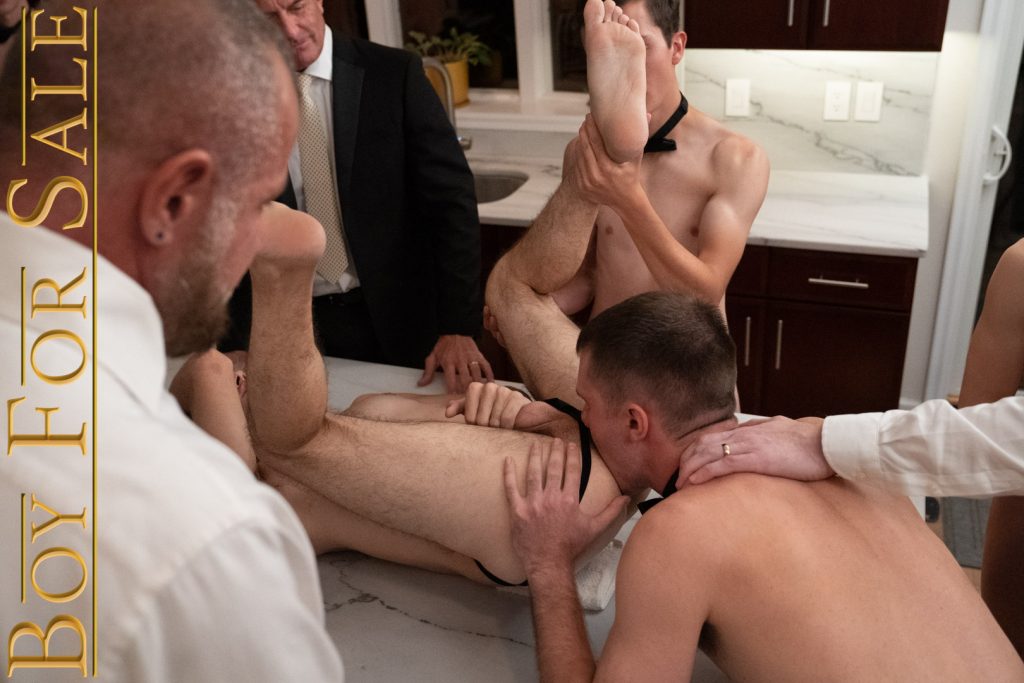 Master Wolf starts by pinching and teasing Marcus's nipple, making him writhe in ecstasy. Master Felix instructs two other boys in the room to hold Marcus' feet in the air, exposing his ass for the Masters' enjoyment. Marcus squeals with pleasure and pain as the men drop cold ice cubes on his exposed cock and hole, and then they order him to fill his mouth with a throbbing cock.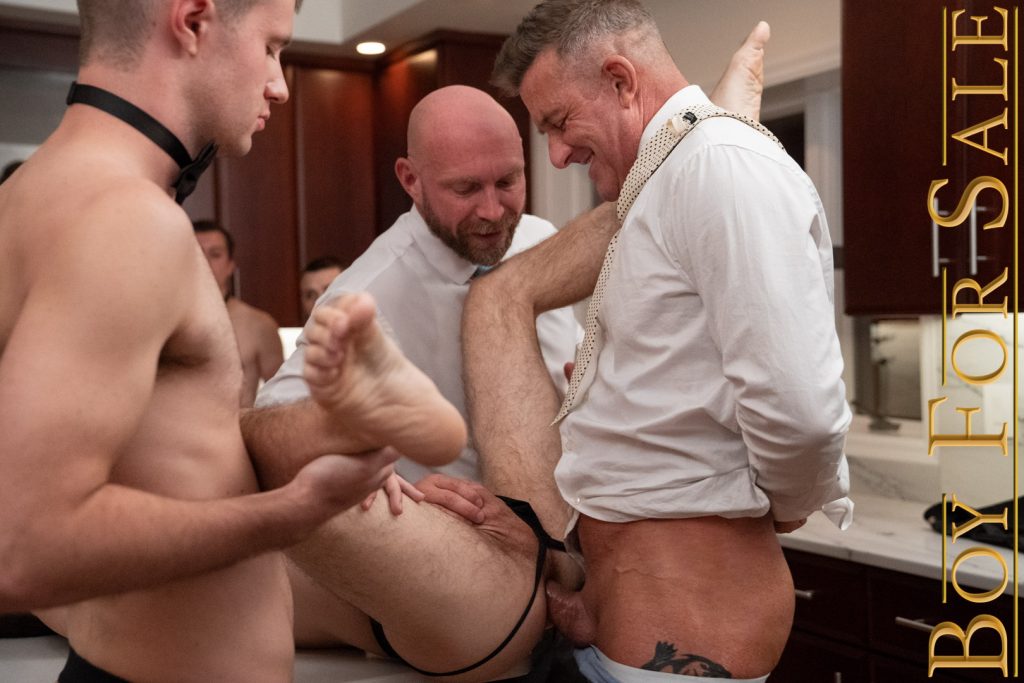 Soon, the Masters decide to take full ownership of Marcus's hole. "Are you mine?" asks Master Figata as he slides his cock in and out of the boy's ass. Of course Marcus whimpers, "Yes." He knows he is Master Figata's property, and he swears he's a good boy. Then he proves it when he takes Master Figata's load.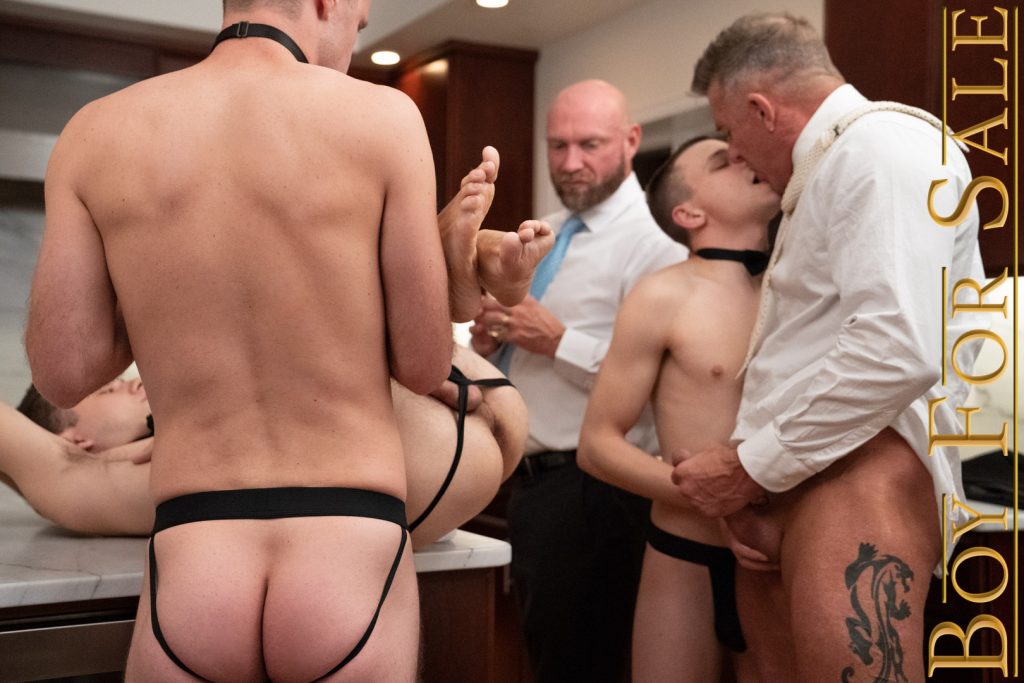 Master Figata invites Master Wolf to fuck Marcus's hole as well. "Do you want it?" asks Master Wolf, and Marcus screams, "Yes, sir!" just like he's been taught. After Master Wolf shoots a load in Marcus's ass, the boy lays spent. Master Figata leans in for a kiss, reminding the boy that it's an honor to be shared with his master's friends.