After the auction, Jack was delivered to my hotel room. He knocked on the door. I sat on the bed, legs spread, and told him to enter. There wasn't gonna be any unnecessary talking. I knew everything I needed to know about Jack and he didn't need to know jack about me!
Man that kid looked scared! He was naked but for a jock and some cute little bow tie around his neck. His face was flushed. He looked so fucking innocent. When you see a kid like that, you have to make a decision about what you're gonna do to him. How hard you're gonna fuck him. Whether he's gonna hang around, or if you're gonna fuck him once then sell him on. I knew at that moment that the kid was a keeper. More than that, I wanted him to want me really badly. I wanted him to be so horned up… But I wasn't gonna let him cum. He'd be desperate to blow, but that wasn't gonna happen. I was gonna go slow. Intense…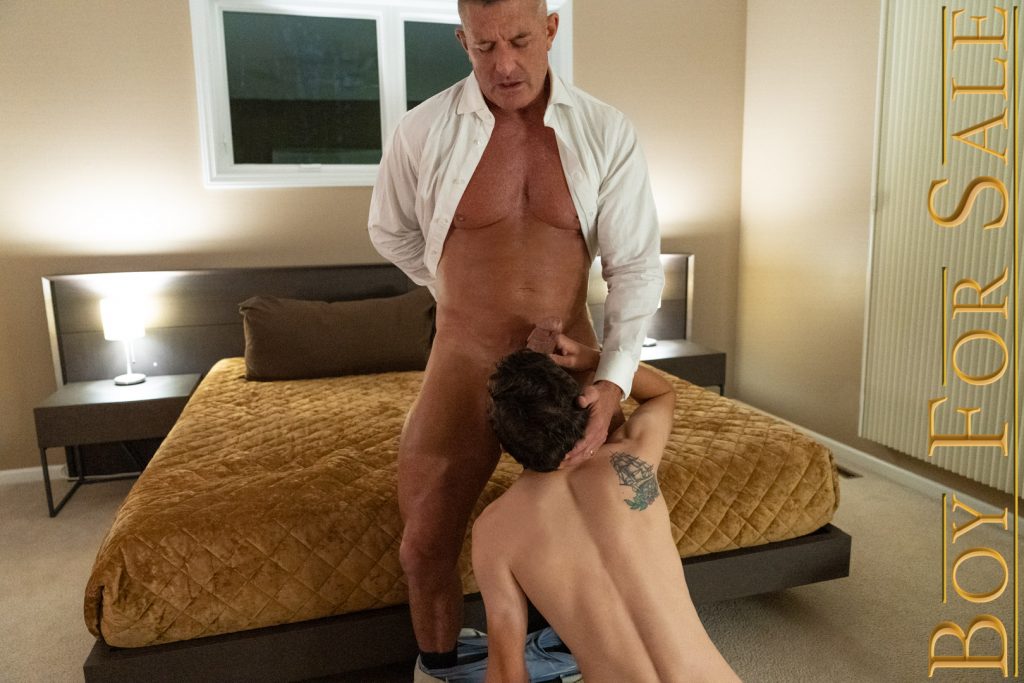 And he took it all in his stride. I was impressed. I barked orders at him: "Get up," "untie my shoes." Every command was answered by a simple, murmured "yes…"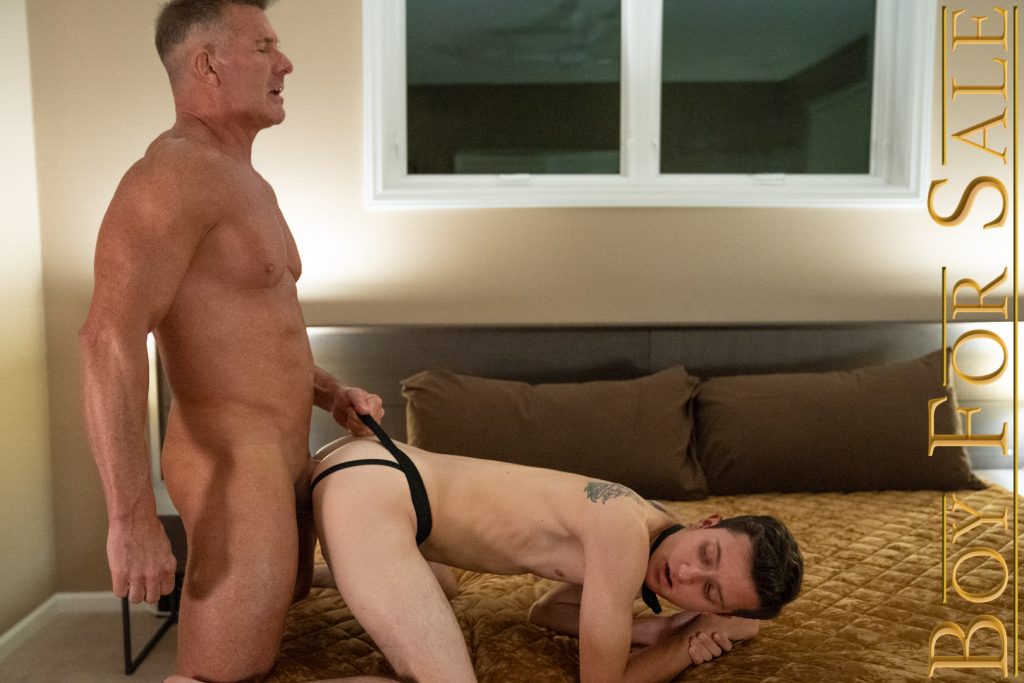 I knew I had him exactly where I wanted him when I told him to take off my tie. He did it so fucking slowly, like he was savoring every moment. I could see it was triggering a memory of his Dad. He stared into my eyes, his pupils dilating wildly. That's when we kissed.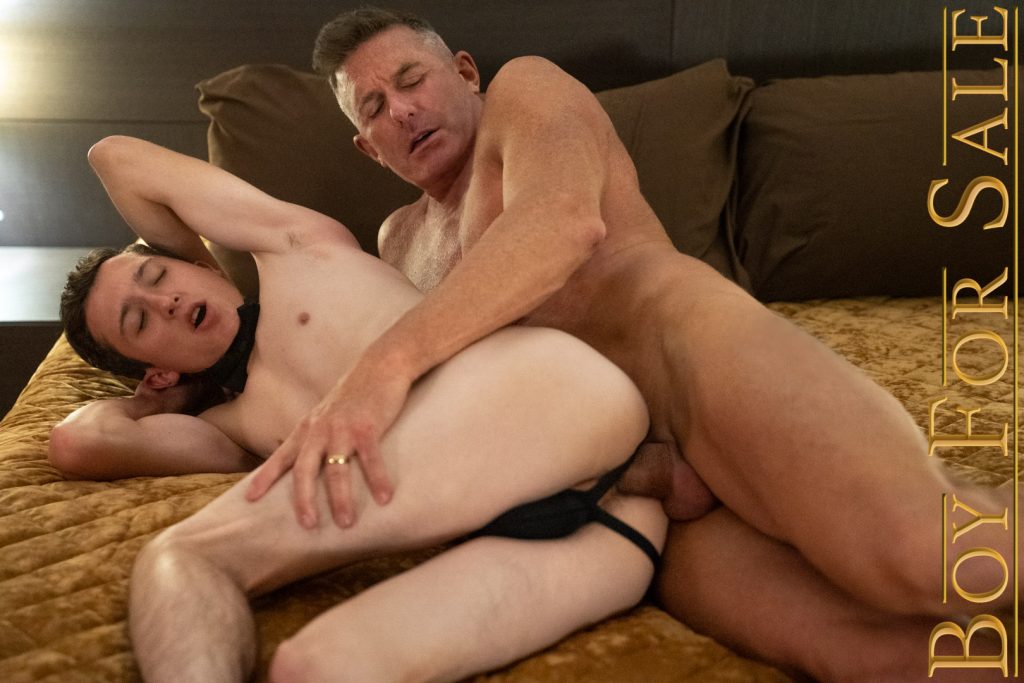 The kissing was slow at first, but the speed and intensity increased. The lad smelt so good. So clean. As we kissed, I wet my finger and started to press it into his tight, almost perfect little hole. Jack gasped. He was nervous and unsure but excited and aroused. I had him exactly where I wanted him.