Valentin subtly nods and vanishes into the ruined building while Leo follows. Valentin finds him leaning against a post in the middle of the space, his camo pants pulled down. A white jockstrap frames his muscular bubble butt. He wants it.
Leo can't believe his luck. His cock throbs as he walks across. The fair-haired lad wastes no time. Within seconds, he's turned his baseball cap around and is on his knees, tongue rammed into the dark-haired lad's ass, making it wet and ready for the ride of its life.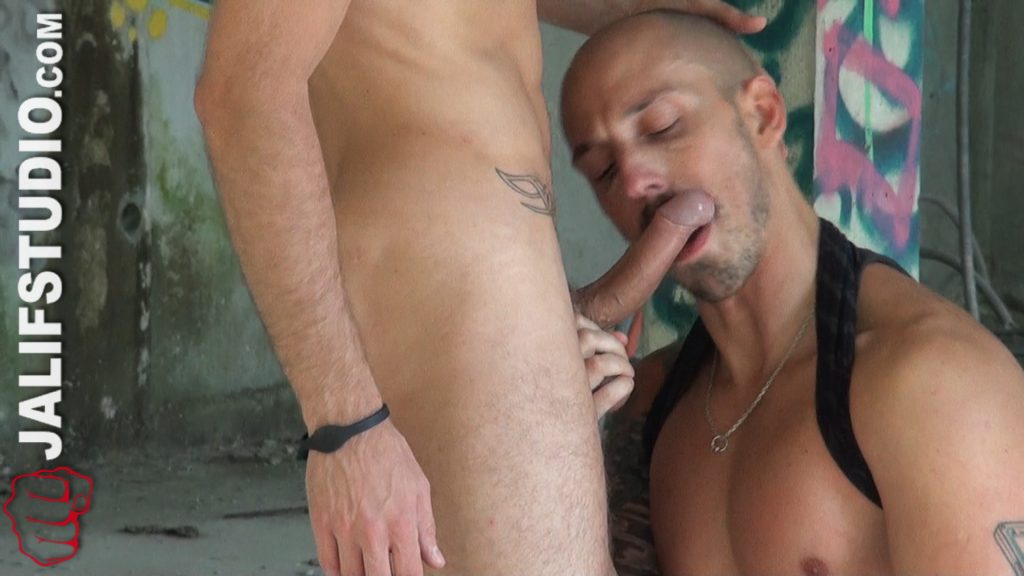 Moments later, he pushes himself inside. Leo has the perfect cock – rock hard, with an upward curve – and Valentin takes it well. His ass feels good, too good, and it's not long before the fair-haired lad starts hammer-fucking him.
It's a relentless, rough, noisy fuck. Leo's chiseled, lithe torso tenses up as he brutally rams his cock inside Valentin. These two lads are so horny for each other and the chemistry is off the scale…