Mr. Cox pulled his son's clothes off to reveal a pale, beautiful body. Oliver was too nervous to look his dad in the eye, so looked down at his rock hard dick instead. Mr. Cox sat between Oliver's legs and rubbed his son's cock before running his hands seductively up and down his chest.
Oliver started trembling with excitement and nerves—a sensation which became pure, bodily pleasure as his father started to suck his dick.
Most guys have to settle for a pretty awful first blow job. It's usually hurriedly dispatched by a clueless classmate in a deeply inappropriate location. But Oliver's first blow job was delivered by a master.
In that moment, seasoned experience melded with total innocence and created something utterly magical. Oliver started to moan in ecstasy as his dick slid into his dad's mouth, and then all the way into his throat. It was remarkable. He could feel his dad's mustache gently tickling his stomach and wondered if any sensation would ever feel this good again.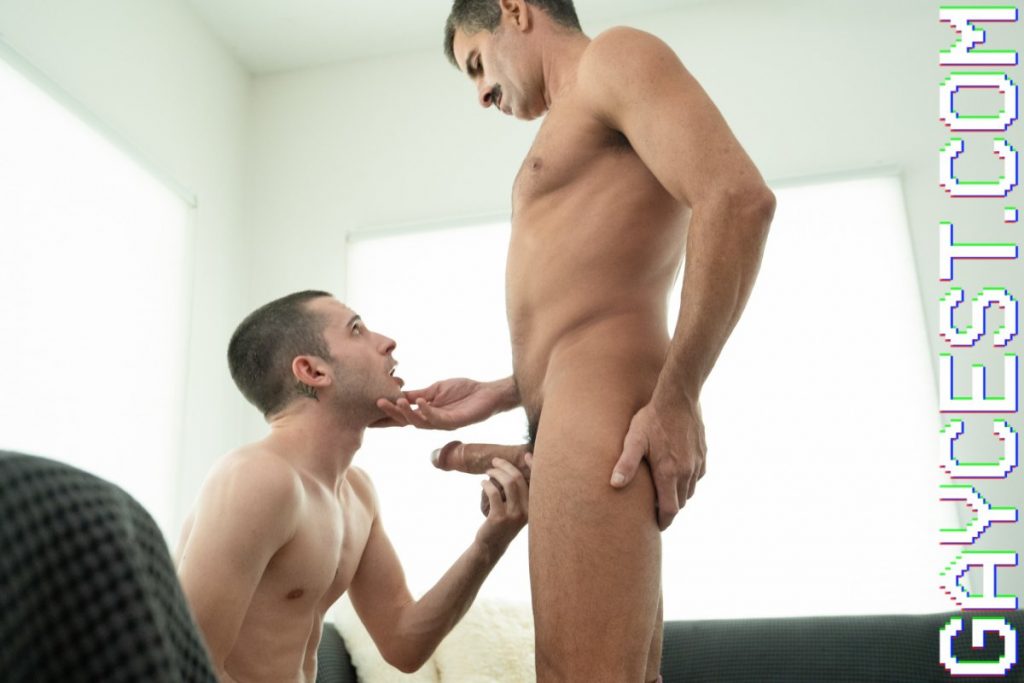 He felt an urge to do the same to his dad. He was nervous. He didn't want to mess it up. He wanted his dad to be proud of him and to make him feel as good as he was feeling.