Logan lies on his back with his eyes covered. All that's left of his Spartan costume are his leather wrist cuffs and armored belt. His jockstrap keeps his cock in place until Calvin slides his bare cock deep inside. As Calvin fucks the hungry bottom harder and harder, Logan pulls out his cock and begins to stroke himself, moaning with each deep thrust.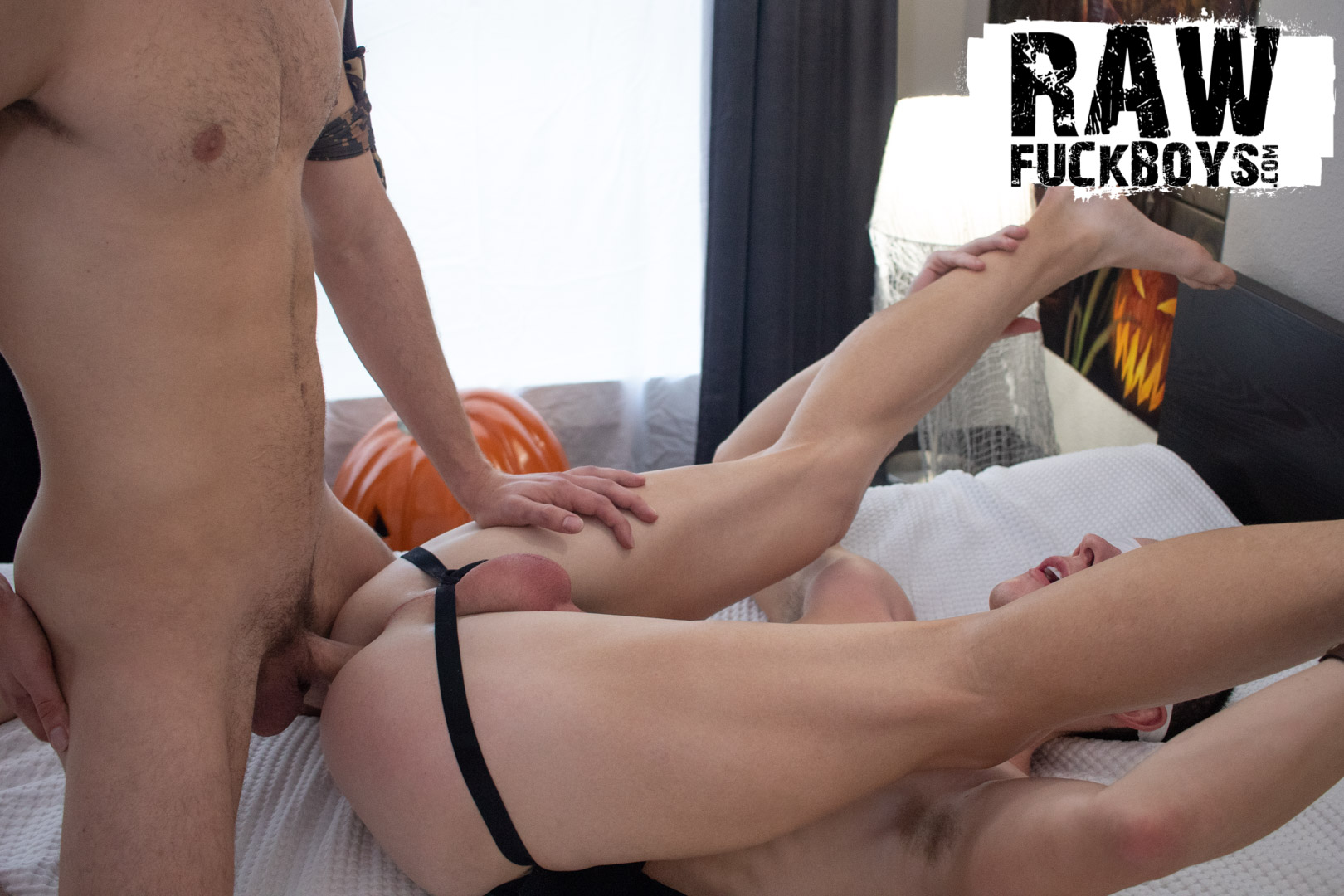 Calvin loves seeing Logan in this state of ecstasy. He knows how much this Spartan warrior enjoys an unwrapped cock pounding into his prostate. Logan keeps his legs spread wide, giving Calvin unfettered access to his hole, begging for him to go harder and deeper.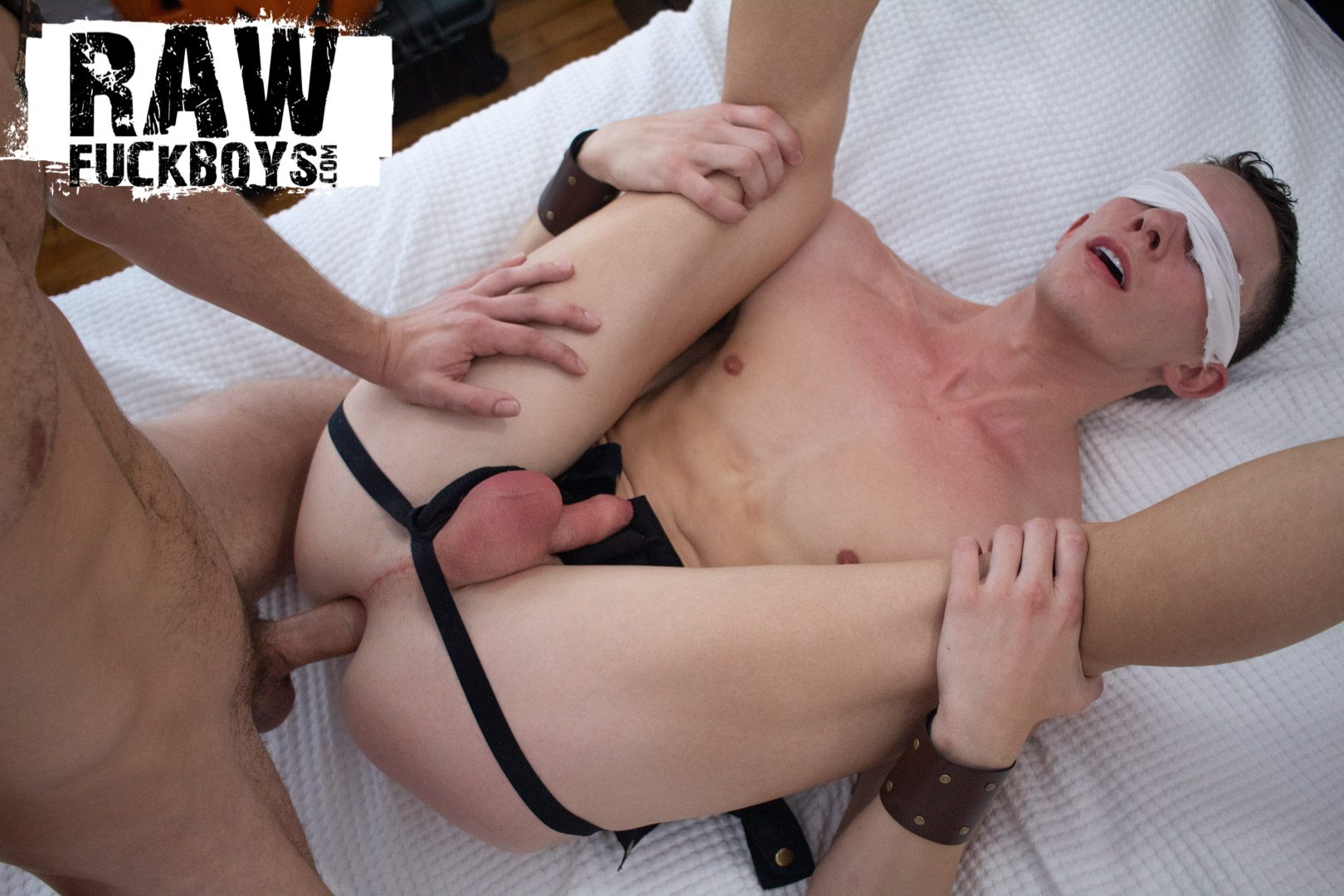 As Logan edges closer to cumming, Calvin's momentum doesn't cease. He turns Logan over on all fours, watching his cute, smooth bubble butt rise up from the arch in his back, desperately inviting him back. Calvin dicks his buddy hard, but doesn't rush it. He'll cum when he's ready, all inside Logan's beautiful, tight hole.