A dark, Parisian sex club. A handsome guy in shiny jogging pants stands next to a glory hole in a grubby wooden wall. He realizes someone is standing on the other side of the wall. He smiles to himself and pulls his large dick out of his pants before feeding it through the hole.
The stranger on the other side has a dangerous, thuggish look. He wears a hoodie and jeans. He drops to his knees and keenly sucks on the meat which has been fed through the hole. He sucks well. He gets his full, wet lips wrapped around the first guy's dick and teases it seductively with his talented tongue.
The first man is in his early twenties. He's a blue-eyed, innocent-looking twink with mousy brown hair. He doesn't quite seem the sort who'd visit a sleazy sex club, but looks can be deceptive. He continues to feed his dick through the hole. It feels dirty. Exciting. Intense. His 8-inch, curved cock is rock hard and up for anything.
He thrusts his pelvis against the wall so that his dick can slide even further into the dangerous stranger's warm, accommodating mouth. Uncontrollably dirty, lustful thoughts dart about in his head. Part of him wants to know what the stranger looks like. The rest of him thinks it would be hotter never to know. Curiosity wins. He pulls away from the glory hole and goes in search of his sexy stranger.
He walks into the next door room and sees the stranger for the first time. He likes what he sees. He leans over the stranger and kisses him passionately, dirtily, lustfully, before feeding his dick to him again… But this time in the flesh. It still feels amazing, in fact, it feels even better now that he can look down and see the stranger's hungry eyes peering up at him.
But he wants more…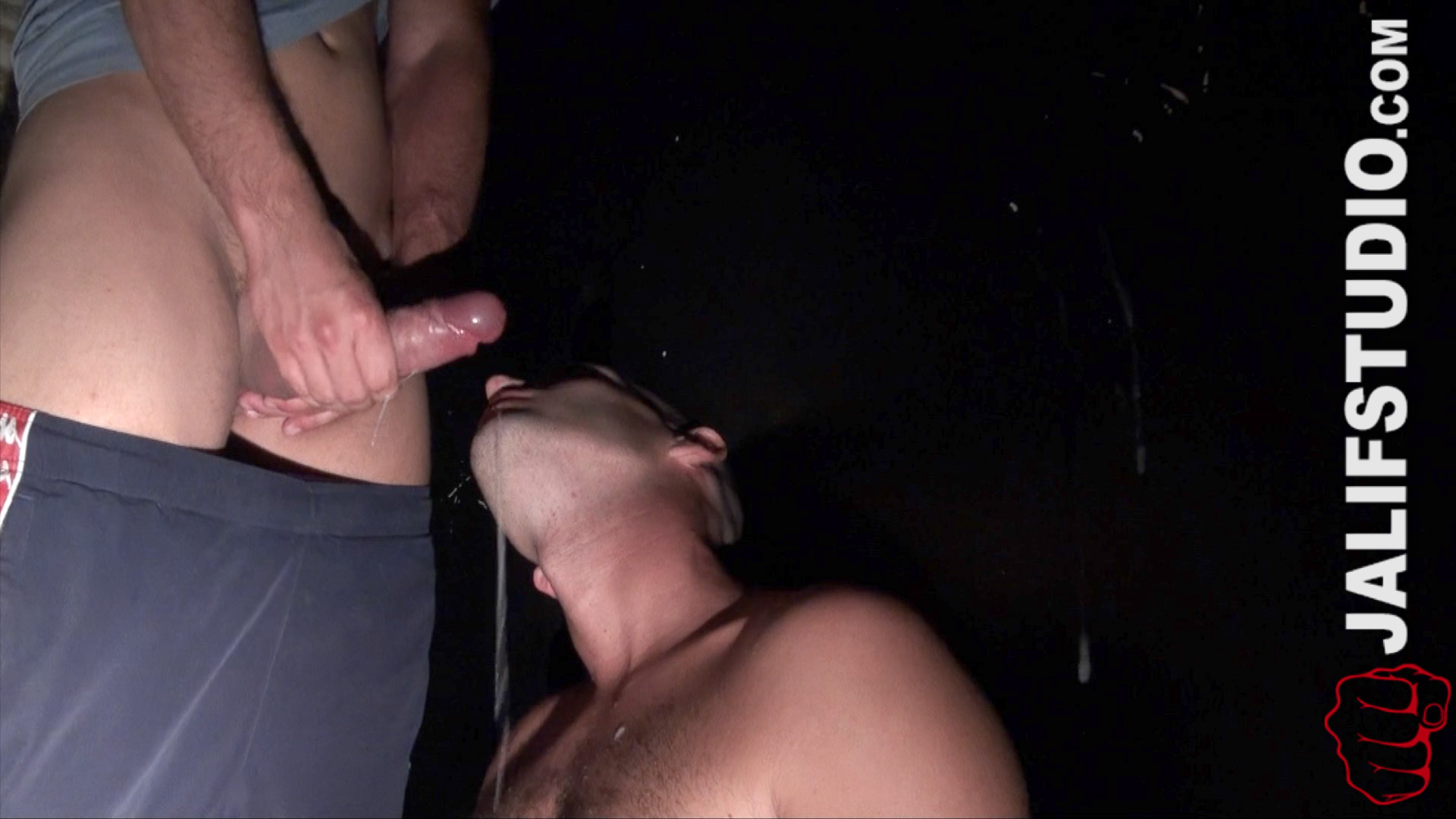 He pushes the stranger against the wall, stands behind him, gropes his ass, then pulls his jeans down, just enough to expose the flesh he needs. Moments later, he pushes his beautiful dick into the stranger's ass.
The stranger feels surprisingly tight, so he'll need to take it easy to begin with. But he's incredibly horny, and the pace soon increases. Just moments ago, he hadn't even seen this stranger. He still doesn't know his name and yet he's now balls deep in his ass, pounding him like an animal. As soon as he's shot his load, he'll walk away, casually, like nothing ever happened. It's such a sexy thought.
He puts his hands behind his back and really lets the stranger have it. Faster. Harder. Deeper. The stranger pants and groans as the first man's abdomen slams against his ass, making a hollow, rhythmic, percussive sound.
He pushes the stranger to his knees and jerks his dick into his face. He wants to see the stranger's face entirely covered in his spunk. The thought makes him squirt. His knees buckle and huge ribbons of cum burst out of his dick, glinting in the low lighting of the club, spraying onto the walls and all over the stranger's body.
The first man steps back impassively, forcing the stranger to jerk himself off. He considers leaving, but he wants to see the semen fly. He doesn't need to wait long. Within seconds, the stranger has blown thick cream onto his stomach. The first man smiles to himself and leaves. The stranger is left alone. Used. Satisfied.