Connor Taylor is one of those boys you can't take your eyes off of. Tall, skinny, pale, red-headed, a little geeky… On paper, you probably wouldn't give him a second glance, but this hugely hung twink exudes a sort of raw sex appeal that it's almost impossible to ignore!
Mikey Knight is a cute, dark-haired boy with sparkling eyes and a winning smile. He's a virgin when it comes to porn shoots, but it remains to be seen if Connor will handle him with care or simply treat him like a total bottom whore!
The charmingly nervous Mikey explains that the craziest thing he's done sexually so far is wild group sex with a bunch of jocks in the locker rooms at school! He also reveals that he's lived in many places around the world including Spain and Hawaii, so perhaps he's not quite as innocent as his baby-faced demeanor suggests!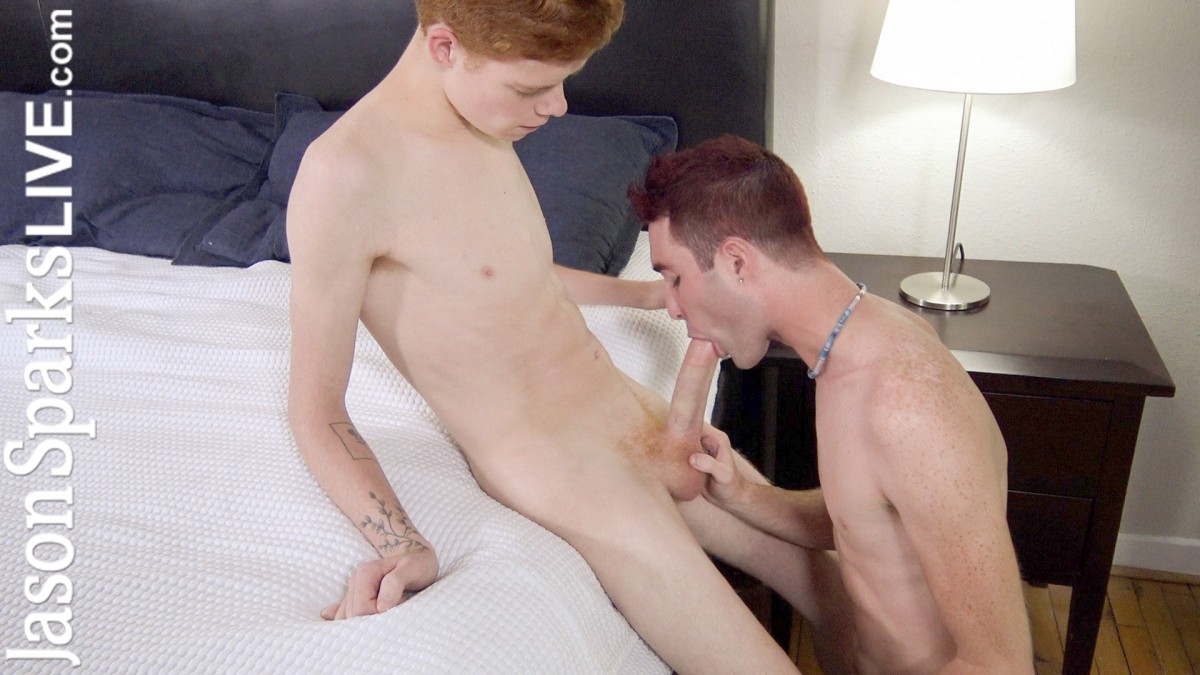 Before long, Connor is perched on the end of the bed with Mikey kneeling between his legs, sucking his impressive dick. This might be Mikey's first time on camera, but the boy is certainly no newbie when it comes to giving head. He sucks slow, deep and hard. He flicks the tip of his tongue around the head of Connor's cock and uses his full, soft lips to massage the shaft. Connor gasps and shivers as wave after wave of intense pleasure ripples through his body.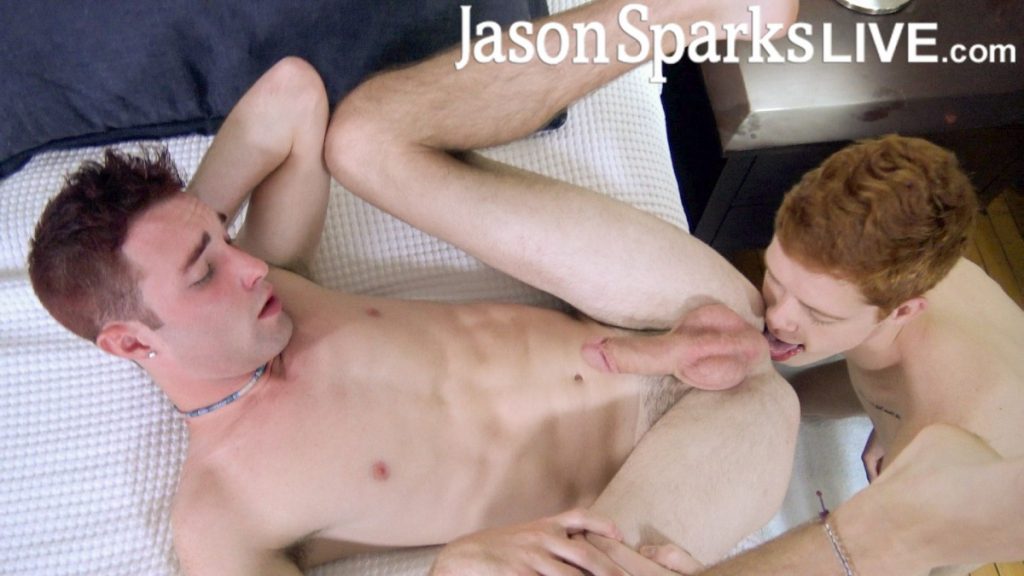 Connor gets Mikey on his back and allows his wet tongue to dance over his tight hole. It's Mikey's turn now to groan and pant in total ecstasy. Connor starts to jerk himself, preparing his dick for the inevitable!