Sneaking into an occupied motel room, sexy, tattooed Chris Damned notices an open suitcase…
Glancing down at the clothes, he spies a pair of worn briefs. His cock thickening in his jeans, he pauses for a moment, wondering if he's about to get caught. But he decides he's too horny to care, and the briefs smell too fucking hot to waste any more time.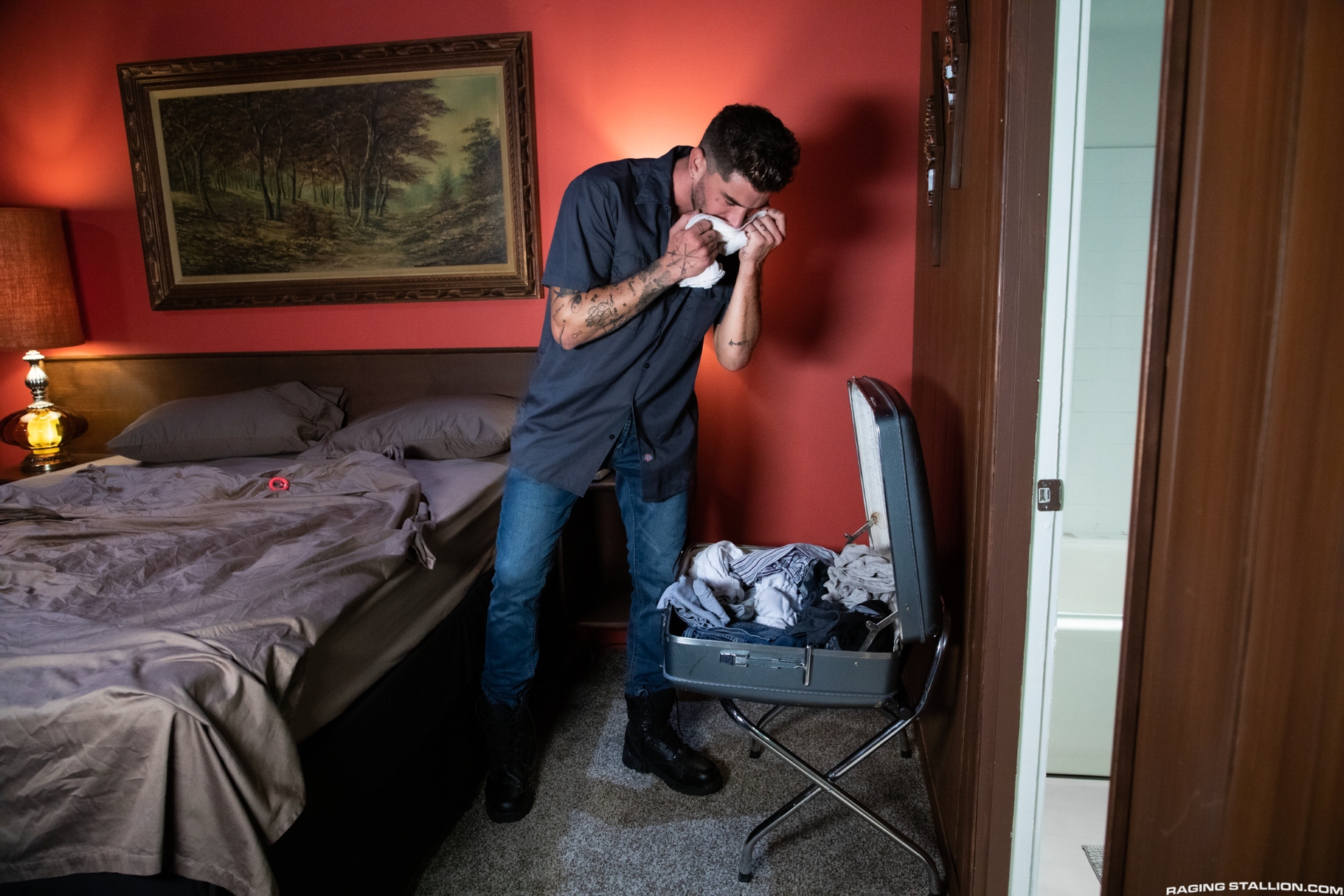 Taking his shirt off, Chris huffs the briefs deeply, feeling light-headed from the stranger's musky scent. Unzipping his fly and pushing his jeans and briefs down, he starts working his thick cock while fantasizing about who the briefs belong to, wondering what would happen if he walked in and caught Chris stroking on his motel bed.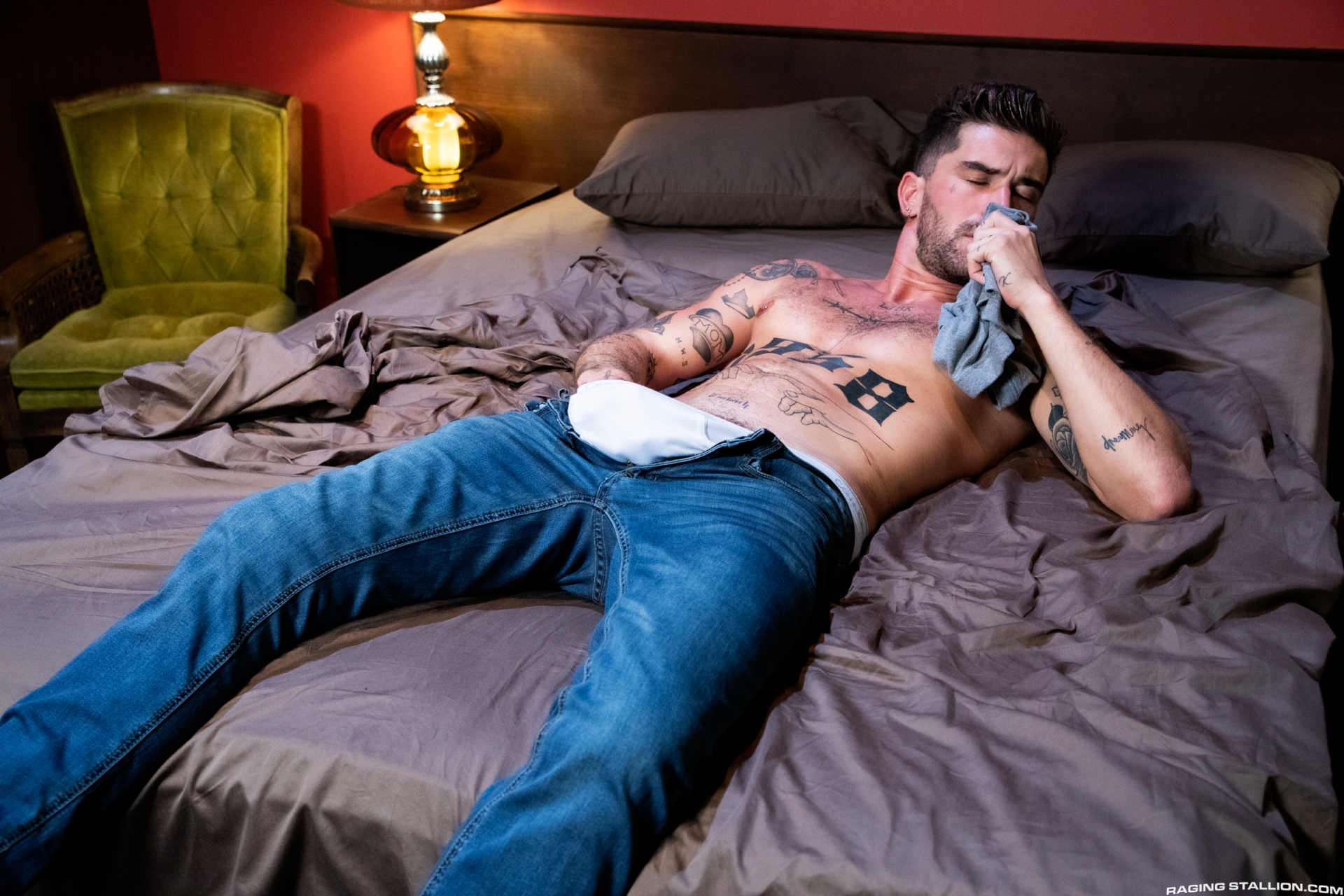 Taking off his jeans and briefs, Chris spreads out on the stranger's bed fully naked, his cock throbbing as he breathes in deeply and rubs the underwear all over his tattooed body. Finally, he can't hold back anymore and shoots thick ropes all over his chest. Once he's finally cum, he wipes up his load wit the briefs and returns them to the suitcase, leaving as silently as he entered.
Now… who do you hope those briefs belong to?
WATCH CHRIS DAMNED BLOW HIS LOAD WITH A STRANGER'S UNDERWEAR