Anthony is just where Pedro wants him. Tied up and gagged, the boyish bottom is at the hung top's mercy. Pedro loves the rush he feels having Anthony all to himself, helpless and vulnerable. Dropping him to his knees, Pedro takes Anthony's gag out of his mouth, only to quickly replace it with his hard, horny cock.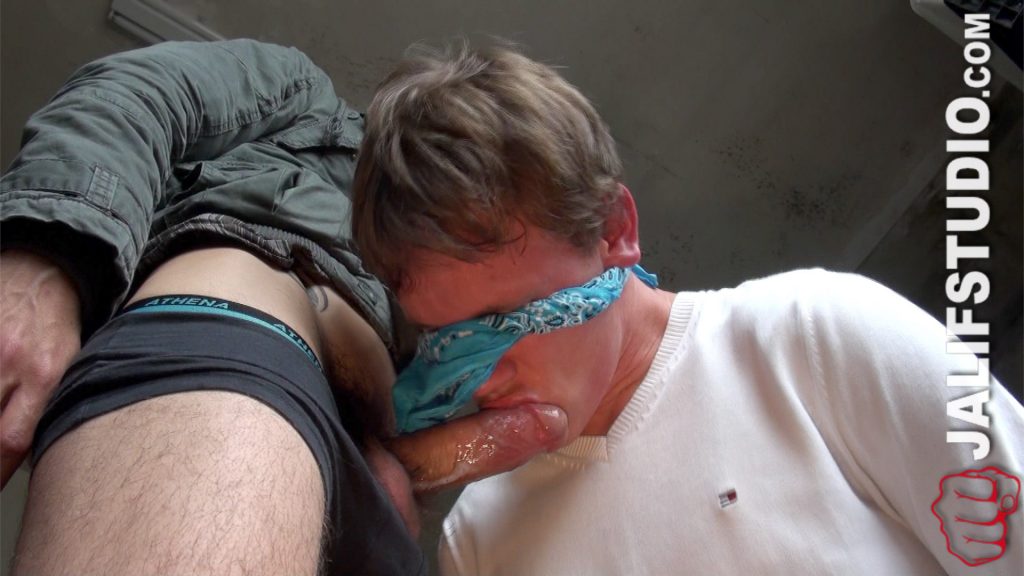 Anthony feels the dominant man's meat penetrate his mouth, poking him in the back of his throat as he thrusts deep. Every time it falls out, Pedro gives him a slap, reminding him who's in charge and that he needs to do better. Anthony slobbers all over his shaft, getting it hard and wet for an even more aggressive display of power.
Pedro bends Anthony over, prying open his hole before sliding his throbbing alpha cock up his ass. With his arms tied behind his back and his face pointed down at the ground, Anthony can't resist his probing shaft.
With every push, he lets out a moan, feeling his prostate get worked over and bringing him close to cumming. Even without touching himself, Anthony rides the edge of climax while Pedro uses him completely, showing disregard only for his own pleasure.